Call for Applications:
Visiting Scholar in Sexuality Studies, 2018-2019
The Sexuality Studies Program is pleased to announce a Visiting Scholar position in partnership with the Centre for Feminist Research (CFR) at York University for the 2018-2019 academic year. We invite applicants who have acquired a doctorate in sexuality studies and/or transgender studies by September 2018 to submit their applications. Junior and senior scholars are both welcome to apply. The Visiting Scholar position is intended to provide an institutional base for junior scholars doing postdoctoral research, along with senior scholars on sabbatical or research leave. The CFR will offer a shared work space, a library card, limited administrative support, an opportunity to present your research in the Program and in undergraduate and graduate classrooms, and contact with other scholars within York University doing sexuality studies and in the Centre for Feminist Research. Unfortunately, we do not have funds for a stipend or honorarium. Visiting scholars will be expected to present their research at a seminar or public lecture organized by the Sexuality Studies Program and the CFR, and to actively participate in activities organized by the Sexuality Studies Program and the CFR.
Please send a 2-3 page proposal outlining the research project you plan to undertake while in residence at York University, two recent publications, an up-to-date curriculum vitae and the names and contact information of two references.
Applications will be accepted until Monday, June 11, 2018.
Applications should be sent electronically to:
Dr. Allyson Mitchell
Sexuality Studies Program Coordinator & Associate Professor
School of Gender, Sexuality and Women's Studies
York University
E-mail: allysonm@yorku.ca
---
Current Visiting Scholars
2017-2018



Dr. Barnita Bagchi teaches and researches Comparative Literature at Utrecht University in the Netherlands. Educated at Jadavpur University, India, and the universities of Oxford and Cambridge, she has published widely on utopia, histories of transnational and women's education, and women's writing in western Europe and south Asia. She directs the Utrecht Utopia Network (utrechtutopianetwork.nl), which, for example, recently hosted an international workshop in Utrecht on 'Urban Utopias: Memory, Rights, and Speculation.'
Most recently, she has been awarded a British Academy Visiting Fellowship to conduct research on Transcultural Utopian Imagination and the Future: Tagore, Gandhi, and Indo-British Entanglements in the 1930s, at Lancaster University in late summer and early autumn 2018. Her books include the monograph Pliable Pupils and Sufficient Self-Directors: Narratives of Female Education by Five British Women Writers, 1778-1814 (New Delhi: Tulika, 2004), a part-translation with introduction, Sultana's Dream and Padmarag: Two Feminist Utopias, by Rokeya Sakhawat Hossain(New Delhi: Penguin Classics, 2005), an edited volume, The Politics of the (Im)possible: Utopia and Dystopia Reconsidered (New Delhi, London, Thousand Oaks: SAGE, 2012), and the co-edited volume Connecting Histories of Education: Transnational Exchanges and Cross-Cultural Transfers in (Post)colonial Education, with Eckhardt Fuchs and Kate Rousmaniere (Berghahn Books, 2014). Her articles and chapters have appeared in volumes such as A History of the Indian Novel in English (Ed. Ulka Anjaria, New York: Cambridge University Press, 2016), and in journals such as Paedagogica Historica, Women's History Review, and CLCWeb: Comparative Literature and Culture.
Dr. Audrey Rousseau (Sociology, University of Ottawa, 2017) is currently a Visiting Postdoctoral Scholar at the Centre for Feminist Research. She is specializing in the politics of memory, indigenous studies, women's experience of oppression, and digital storytelling. Apart from her affiliation to the CFR, Audrey is a member of the newly founded Research Laboratory on Indigenous Women Issues – Mikwatisiw (Université du Québec en Abitibi-Témiscamingue) and has been part of the Centre for Oral History and Digital Storytelling (Concordia University) since 2012. As a feminist scholar, Audrey's work values the voices of marginalized social groups that have been (are) directly affected by historical wrongs and are struggling for recognition, justice and redress.
Her doctoral dissertation explored the contemporary struggles led by survivors of the Magdalen Laundries and their allies in Ireland. These religious-run institutions (18th-20th century) confined, abused, and forced into labor girls and women deemed "fallen". Her study examined how the concept of "conflict of interpretations" (Paul Ricoeur) can be productive in analyzing intimate and collective knowledge about the past. While investigating different aspects of Irish women's contemporary history, as well as disciplinary techniques of normalizing social discourses and bodies, the core of her research material consisted of oral histories (collected by feminist scholars in Ireland), parliamentary debates, and newspaper archives over a period of 21 years. Her dissertation made a significant contribution to the field of sociology of memory by developing a unique and comprehensive methodological approach to social discourses combining Ricoeur's hermeneutical approach with partially computer assisted text analysis.
While at the CFR, under the supervision of Dr. Carmela Murdocca, she will be working on a new collaborative research project investigating the testimonial space of the Canadian National Inquiry into the Missing and Murdered Indigenous Women and Girls (Raconter pour transformer l'histoire: Étude collaborative de l'espace testimonial au sein de l'Enquête nationale sur les femmes et les filles autochtones disparues et assassinées, SSHRC, 2017-2019). This project aims to bring together survivors and families of disappeared Indigenous women and girls to create culturally appropriate narratives to honor and commemorate their loved ones. These living archives could serve as education tools to document specific cases of disappearance in the province of Québec, thus, teaching about colonial violence against Indigenous women and girls and its enduring legacy.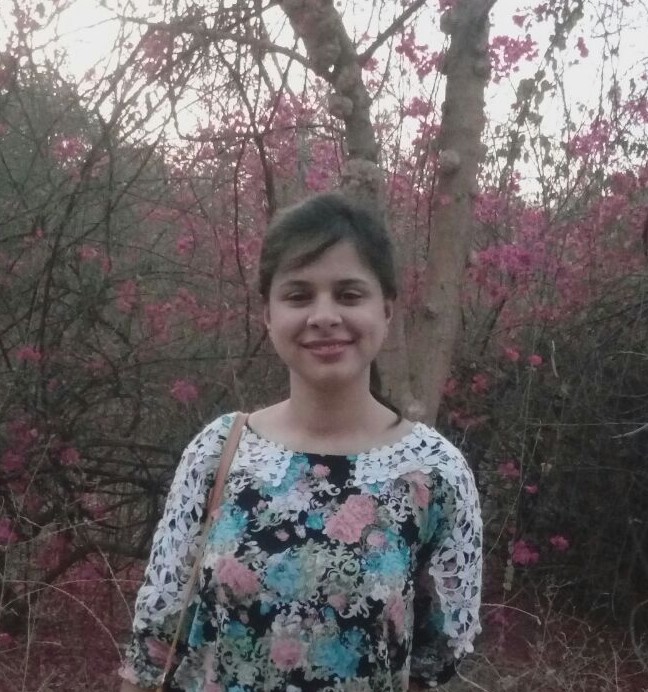 Chandni Bhambhani is a Visiting Scholar at the Centre for Feminist Research at York University and a Shastri Indo-Canadian Institute Doctoral Fellow. She comes from the Institute for Social and Economic Change, Bangalore, India, where she is pursuing her PhD in Sociology. Her research attempts to break the silence of Indian academia on the subject of childlessness by choice. Based on the findings of her M.Phil study, she has published a working paper on the experiences of Indian women choosing childlessness in the working paper series of Institute for Social and Economic Change, Bangalore. Her PhD research aims to examine the decision making process among couples who choose to remain childless, and as a visiting scholar at CFR, she intends to compare the Indian and Canadian contexts shaping the decision to be childless in two diverse societies.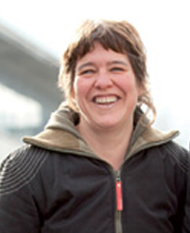 Dr. Marta Luxan is a full time Associate Professor at the University of Basque Country (UPV/EHU) where she co-coordinates the Feminist and Gender Studies MA Program (http://www.ehu.eus/en/web/ikerketafeministak/aurkezpena). Dr. Luxan is a member of two research groups: Grupo de Investigación AFIT-Antropología Feminista Ikerketa Taldea (Feminist Anthropology Research Group of the Basque university Research System) and SIMReF-JovenTic (research group on Feminist Methodology, Universitat Rovira i Virgili, http://www.simref.net). Her research has been carried out in two main areas: at the intersection of social research methodology and gender, and demographic issues and families. In the last years, she has been working also on social movements.
Nowadays, Dr. Luxan is the local main researcher on a European project led by Brunel University (UK), called Universities Supporting Victims of Sexual Violence (USVSV): Training for Sustainable Student Services (http://usvreact.eu/), and a researcher with Fortaleciendo la rigurosidad metodológica en los estudios de género a través de aprendizajes internacionale. During her visit, Dr. Luxan will study similar experiences at Canadian universities.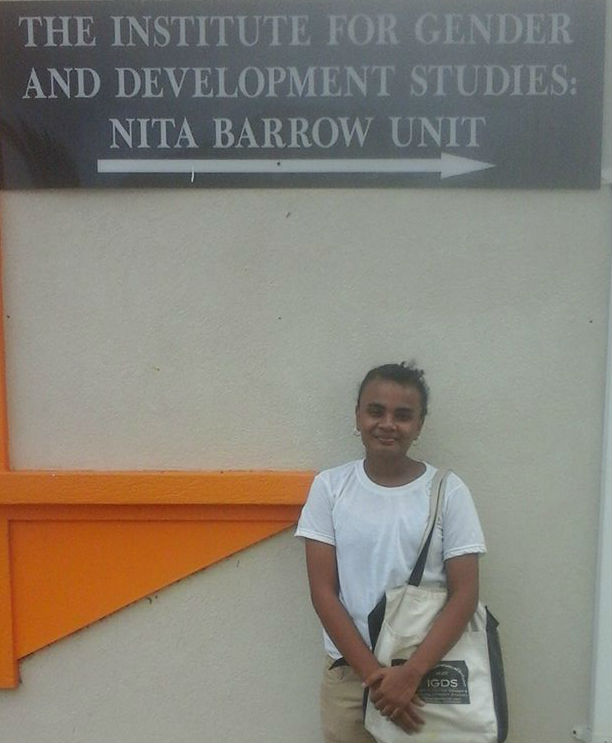 Lisa Edwards is presently pursuing a Master of Science degree in Gender and Development Studies at the University of the West Indies, Cave Hill Campus. Her research project is entitled: "Representation of Gender and Ethnicity in Online News Reports of Suicide in Guyana". In July, 2017, she was accepted for a Canada-CARICOM Leadership Scholarship. She was hosted by the Center for Feminist Research at York University under the supervision of Prof. Kamala Kempadoo. Her period at York University was fourteen weeks during which she attended two graduate studies courses on Black Feminism and a seminar course. Prior to her present pursuit, she completed a summer programme at the Caribbean Institute for Gender and Development (CIGAD) at the Nita Barrow Unit, Cave Hill Campus, University of the West Indies in Barbados. Her undergraduate degree was completed at the University of Guyana in 2013 where she read for a degree in Communication Studies. Upon completion, she worked with Prof. Paloma Mohamed, University of Guyana, as one of her personal research assistants. Hence, between her early years as an undergraduate student to present, Lisa not left the classroom. Lisa's interests include gender, suicide, representation, domestic violence and media. Lisa is also interested in the making and producing of documentaries around social issues. Thus far, she has been involved in making two documentaries based on social cohesion in Guyana as an undergraduate project (https://www.youtube.com/watch?v=b1Z10LH1pVU) and voices of women as part of a Loyola film festival (https://www.youtube.com/watch?v=FEv0rt3nkTc). She has also been involved in organizations such as Theatre Guild of Guyana and other short term community projects and research.
---
Past Visiting Scholars & Students
Please check out our Past Visiting Scholars & Students page for a list of other academics who have significantly contributed to our community and their respective fields.
---
General Information about Our Visiting Scholars & Students
CFR Visiting Scholars are full-time or emeritus faculty members at another University or senior (non-student) researchers not affiliated with a university who would like to be located at York University for a temporary and limited time period. These researchers are engaged in research in the field and are expected to participate in the intellectual life of the CFR while associated with the Centre. Applications are posted on this webpage below. Appointments are made by the Executive Committee for specified periods, using criteria approved by the Council, if any.  Visiting Post-Doctoral Scholars are those with recent Ph.D.'s who would like to be associated with the Centre for a limited time period. These scholars are engaged in research in the field and are expected to participate in the intellectual life of the CFR while associated with the Centre. Applications are posted on this webpage below. Appointments are made by the Executive Committee for specified periods, using criteria approved by the Council, if any.  Visiting Graduate Students are those enrolled at another University who are visiting York University though an international exchange. Applications are posted on this webpage below. Appointments are made by the Executive Committee for specified periods, using criteria approved by the Council, if any.
---
Become a Visiting Scholar or Student:
CFR Membership Application: Visiting Scholars & Students (Word doc; fill out and email)
CFR Membership Application Visiting Scholars & Students (PDF; fill out and email)